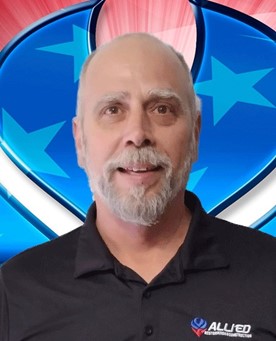 CERTIFICATIONS: 
Residential Building Inspector
Residential Electrical Inspector
EXPERIENCE:
Larry began in the building trades 3 decades ago.
1991 – Building Trades
2014 – Exclusively worked as an Estimator and Construction Manager
Larry lived in Chicago until he was 13 then moved to the Haines City area. After graduating from Haines City, he entered the Army where he served as Military Police. Larry has served two tours overseas on the East German Border and then on the French Frontier. His first stateside assignment was Ft. McPherson, GA.
Larry went to City Colleges of Chicago while overseas, studying architectural technology, and graduated from Georgia Military College.
Larry's father was a General Contractor and he started cleaning his spec houses by age 5. At 16 he was building custom cabinets at Minshew Woodworks in Davenport, FL.  By this time, he had learned how to do electrical work as well.
Larry has one son, who is currently serving overseas in the Air Force. On his off time, he enjoys working in the yard, watching YouTube videos on construction related items and attending music festivals.
I look forward to helping you through this process.